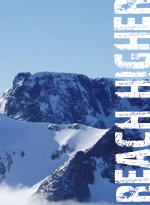 Make Winterhighland work for you
As the nights start to draw in after the Summer Solstice, our traffic starts to grow, modestly at first. Then Autumn officially starts; the first evening chill, then the first dustings of snow on the mountains and our traffic surges towards the new season.
A new season where every day Winterhighland will again reach thousands of individuals, the life blood of the nation's Snow and Mountain sports industry.
Winterhighland is hosted on a new solid state drive, state of the art dynamically scalable cloud hosting platform with United Hosting: A premium hosting company renowned for robust hosting solutions, so whatever mother nature throws at Highland Scotland, Winterhighland can dynamically scale to meet the resultant web traffic demand. This allows for new opportunities on Winterhighland, including the NEW Winterhighland Directory for the 2013/14 Season.
Contact or call 0845 625 1973 for further info and to discuss advertising and sponsorship opportunities with Winterhighland for the season ahead.